Start of main content
The DIA Group considers the franchise to be the fundamental pillar of its business model, as it allows the company to constantly expand its stores and generate value in all the countries in which it operates.
At the end of 2017, the group had 3,786 franchised stores, accounting for 51.2% of the total store network, and generating employment for more than 24,950 people(6.2% more than in 2016) (102-8).
By region, during 2017 franchises accounted for 45% of all stores in Iberia (Spain and Portugal), and 64% in Emerging countries (Argentina and Brazil).
By type of format, the Market and Express proximity stores remain the most-managed stores under the franchise format, with 3,053 stores, followed by the Cada Día/Mais Perto stores, which have 417 franchises, and the Maxi stores, which have 169 stores and Clarel with 146.
In all the countries in which the company operates, with the exception of Spain and Portugal, the number of franchised stores is already higher than the number of own stores, which reflects the company's clear focus on this business model.
Number of franchised stores
Jobs created by franchises
Two-way communication with franchisees
The success of the DIA franchise is due to the close relationship of trust that the company has with the entrepreneurs. In order to strengthen these ties, it is crucial that the company focuses on two-way communication so that franchisees feel they are an important part of the company, and vice versa.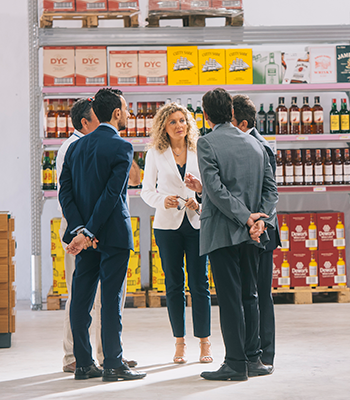 In addition to providing ongoing professional support, communication between DIA and the franchisees is channelled though the Franchisee Portal in all countries. This platform provides entrepreneurs with key information about their business: assortment, orders, commercial information, etc. From this online channel, entrepreneurs can access databases of own and comparative information and can use the message service to contact DIA directly. Over the coming years, these services will see the addition of digitalisation projects and new applications developed in-house by the company, and which aims to provide greater agility and better resolve day-to-day problems.
This direct communication channel is used in conjunction with other franchisee listening systems in each country, such as the Atención al Socio Estratégico (CASE – Strategic Partner Service) service in Argentina, which is phone- and email-based, "El Defensor del Franquiciado" (Franchisee Champion) in Portugal, and "DIA te escuta". In Spain in 2017, in addition to the listening channel, there is an inquiries form that is used to channel requests and issues related to store management (maintenance, administration, etc.).
Accordingly, all of the countries in which the Group operates publish a newsletter with important company information through several channels.
In addition to these listening channels, the company focuses on and promotes direct contact among franchisees and representatives of company departments through the creation of different discussion forums to analyse process, and prepare joint improvement proposals. Brazil, Argentina, and Portugal organise a Franchise Week, where they carry out activities and give presentations to raise awareness among DIA's partners of the franchise business model and its strategic importance for the company. These countries also organise an Integration Day with franchisees.
In order to monitor this direct relationship with franchisees in a much more detailed way, each year, DIA conducts a satisfaction survey prepared by the independent consultant Nielsen. This survey asks franchisees, confidentially and anonymously, what aspects they would improve, and which ones they are most satisfied with. In 2017, the fifth edition of this survey was held, and 70% of franchisees (in the countries in which the company operates) took part. Generally speaking, 54% of those surveyed said that they would go through the franchise experience again, and among franchisees in Argentina, this figure rose to 62%. Around 31% of the franchisees surveyed see themselves opening a new DIA franchise in the future, while more than 52% would recommend a franchise to another person. Among the attributes rated the highest by franchisees, as in previous years, the following ones stand out: the quality and competitiveness of the DIA brand, as well as advertising and the Club DIA/Minipreço loyalty programme.
Franchisee support systems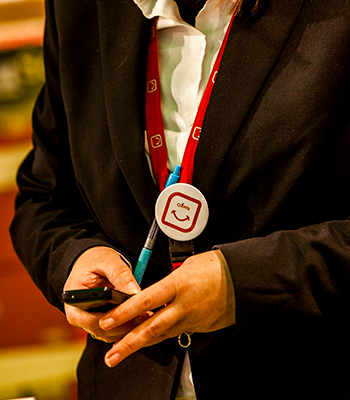 During 2017, the company created several professional profiles aimed at providing an even more personalised service to franchisees, as well as on-going support. Accordingly, all the warehouses in Spain already have a franchise analyst in their teams, in charge of providing franchisees with financial and economic advice so that they can leverage the profitability of their business. There is also a logistics contact person who deals with all order requests and any other logistics issues. In Portugal, a position has been created to handle new projects, providing support to franchisees in terms of the implementation of new activities created by the company. The "DIA Academy" is a professional training school in Argentina, and is also open to external entrepreneurs, with the aim of training future entrepreneurs and provide them with guidance related to running a business. In 2017, Brazil set up the DIA Experts Committee with a group of franchisees. The aim of this initiative is to share issues, ideas, and suggestions on which is can subsequently implement improvement plans.
In 2017, DIA continued with its policy to provide financial support to its franchise network. The company's total net exposure to franchises after taking into account the portion of the risk that is covered with guarantees amounted to EUR127m at the end of 2017 (vs. EUR106m in the same period last year). This credit risk is extremely diversified among the 3,197 franchisees who at the end of 2017 operated the 3,785 franchised DIA stores.
Digital drive for franchises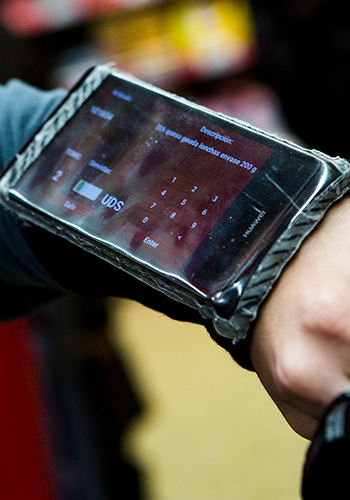 The franchise, as a key part of DIA's business model, is also fully involved in the digital and technological transformation that the company has been implementing for the past few years now. In order to improve the profitability of franchised stores and further streamline the operational processes, DIA has implemented several management applications in stores.
These digital tools provide new solutions and further streamline the processes even further, making it much easier to manage stores, with a direct positive impact on business profitability. Accordingly, during 2016 and 2017, the company developed a store management application that aims to digitalise and streamline day-to-day tasks in stores. This new system optimises procedures to further reduce the margin of error, simplify access to information, and make customer service more efficient. This application is already available in Spain, and will soon be developed in the other countries in which the company operates.
Franchisees in Argentina already have a logistics tool that allows them to measure in real time the degree of compliance of deliveries, as well as to review each store's delivery timetable. This system also includes SMS alerts related to the timing and location of trucks. Testing of this application also began at the end of 2017 in Spain, where it is due to be rolled out during 2018.
In addition to these applications, there are some new features related to the company's commercial offer, and which are also directly related to the digitalisation process. In Spain, for example, the online food and non-food service has been expanded to include franchises, with around 30 stores already included for food e-commerce, and all stores included for catalogue sales at the end of 2017. In turn, the non-food offer of Oportunidades DIA has also been included. This service is also being offered to franchises in Argentina.
Geographical reach of franchises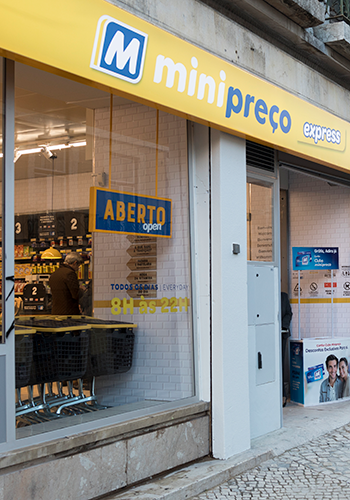 Master franchise: Big strategic agreements
As a complement to DIA's franchise strategy, the company also develops the master franchise model with entrepreneurs and local chains. Used as a spearhead with which to enter new markets, DIA grants the exclusive right to operate its brand in certain regions with the aim of triggering an expansive process without the need to implement all of its operating processes there. Accordingly, the company can grow its store network fast in large regions with very diverse consumer profiles.
The master franchise system has allowed DIA to enter large regions and new countries such as Paraguay, which it entered in 2016 through a strategic agreement with a local partner. At the end of 2017, it already had 19 stores in that country.
In countries such as Argentina and Brazil, the master franchise concept has also been used to access large regions with a different consumer profile. This is the case in Rio de Janeiro and the Bahía state in Brazil, as well as the Salta region in Argentina.
The DIA brand is increasingly international
In addition, the DIA Group has trademark assignment agreements with local partners in Africa and the Middle East, leading to a total of 22 stores under the City DIA format in Nigeria (6), Ivory Coast (9), Guinea Conakry (3), and Ghana (4). The partnership management team offers all the support and expertise to its partners to develop the model in these countries.
Awards and recognition for franchises
The franchise model work carried out over all these years has placed the DIA Group among the top 20 franchising companies in the world, according to the international consultancy Franchise Direct, which focuses on parameters such as innovation capacity, number of stores, support provided to partners, and environmental policies, among others. With good reason, DIA is the leading franchising company in Spain, and number three in the sector in Europe.
With the creation of its "Awards to the Best Franchisees" the company gives awards to its Spanish franchisees who best represent the company's five core values: Client, Efficiency, Initiative, Respect, and Team. For the first time, the DIA Group has given awards to recognise the performance of its best international franchisees in the countries in which it is present: Argentina, Brazil, Spain, and Portugal.
In the fourth edition of these awards, the "Customer" award went to Raquel Ruiz de la Fuente, from Colindres (Cantabria), who, following 15 years working for the DIA Group, decided to become a franchisee of the company. Raquel Ruiz has a DIA Market store, which is one of the best stores in the area thanks to her innovative actions. Her approach to customer satisfaction is key in her work.
The 'Efficiency' award was won by Noelia Lorenzo Martín, from Salamanca. After eight years working at DIA, she started managing her first store as a franchisee. Thanks to her proactivity, efficiency, and team management, Noelia Lorenzo managed to overcome the difficulties she encountered. She currently manages two DIA Market stores.
Gloria Bress, in Barcelona, was one of the first people to apply for a Clarel franchise, and was therefore given the 'Initiative' award. Gloria Bress manages this store impeccably, constantly improving it and increasing the store's sales and customer satisfaction.
The DIA Group also recognised the work of Raquel Selles, from Petrel (Alicante), giving her the 'Respect' award. Following ten years working for the group, Raquel Selles decided to open a DIA Maxi store, and has proven to have excellent teamwork skills, doing outstanding work in terms of customer outlook within an environment of respect and kindness.
The 'Team' award was given to the Romero Jacome brothers from Casabermeja (Málaga), who manage three DIA Market stores. These two franchisees are a model of perseverance, organisation, and teamwork. They are both excellent company ambassadors, contributing to the training and development of new franchisees.
In Argentina, the 'Track record' award was given to Adriana Ledesma, who manages a total of 20 employees in her two stores in Buenos Aires. Her extensive track record and commitment to the group led to her being given this award. For Adriana Ledesma, DIA represents her "independence and personal growth".
Flavio Azevedo received a 'Track record' award in Brazil thanks to his three DIA Market stores in the state of São Paulo. After having worked for the company for six years, Flavio created a big DIA family with more than 70 employees, following the principles of partnership and teamwork. For him, DIA represents "significant personal fulfilment".
The group also recognised the work of Manuel Jesús Rodríguez Muñoz, from Vejer de la Frontera (Cádiz), for his track record in Spain. Manuel has worked with the group for 20 years, and he currently manages a DIA Market store. His dedication, sacrifice, customer service and care for his staff have been transferred to his sons, two of whom now also manage company stores.
Lastly, Pedro Fernandes and Francisco Peixeiro received a 'Track record' award in Portugal. They began in 2005 with a store in Boticas, and then opened a store in Murtosa and after that in Esmoriz (these towns are all close to Oporto). In each of these three towns, they manage a Minipreço store. Fernandes and Peixeiro have remodelled two of the three stores that they manage to adapt them to the needs of their customers. In total, they employ 25 people.
End of main content