Start of main content
Wealth generation through local business
Given that the company's business model is mainly based on proximity, almost 90% of the suppliers that the company works with are local1, so most the DIA's purchases are from them, as shown in the following table. By country, 89% of suppliers are local in Spain, 57% are local in Portugal, 97% are local in Argentina, and 98% are local in Brazil.
Total number of suppliers
Percentage of purchases with local suppliers [%]

(204-1)

Argentina
494
98.06
Brazil
919
99.8
Spain
1,711
94.41
Portugal
800
81.62
DIA suppliers in Spain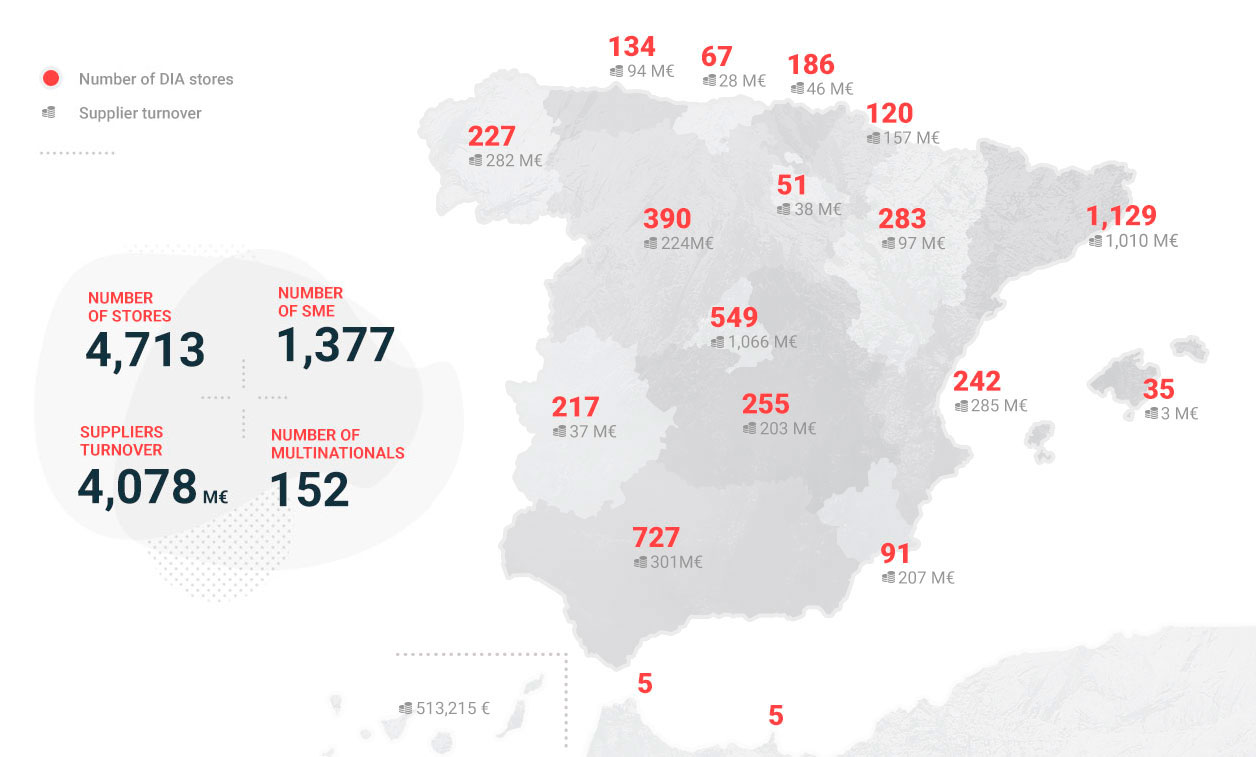 In 2017, the DIA Group made purchases from the suppliers of national brands worth EUR4.864bn, which implies a 3.3% increase versus the previous year. In turn, purchases of own-label products from suppliers reached over EUR3.190bn. The split between national brands and DIA Group own-label products was 60%-40% in favour of the former.
Year after year, the DIA Group exports its main own-label brands. This activity is managed by the Executive Partnership board, which serves as a launching pad towards new markets where the company does not currently have a physical presence. This therefore represents an unbeatable opportunity to carry out large operating investments and is also a good chance for DIA's local suppliers to broaden their horizons and bolster their image internationally. During 2017, the DIA Group invoiced a total of EUR30m in exports, which implies a 57% increase versus the previous year. A new feature in 2017 was that these exports were going to a larger number of destinations, with new clients in the UK and Germany, so the Group has added these two countries to the 30 countries to which it already supplies its own-label products.
Exports by the DIA Group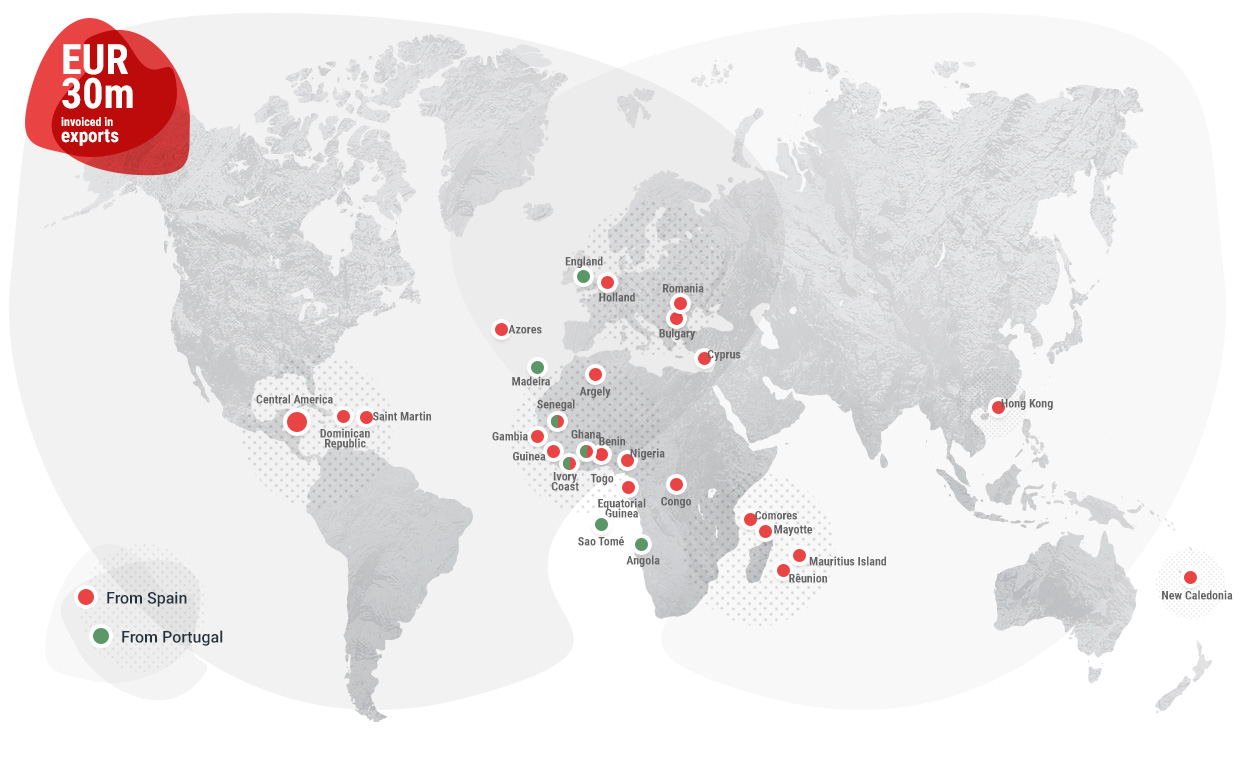 Purchases of own-label products from suppliers reached over EUR3.190bn
1 Local companies that present the same tax code of the country where those goods are sold.
Wealth generation through local business
End of main content