Start of main content
The DIA Group's commitment to the environment is defined in its Environmental Policy, endorsed by the Board of Directors in 2016.
This policy includes the general principles that govern the management and planning of the company's activity, as well as the objectives that the DIA Group has in this area.
The integration of the efficiency and sustainability criteria is the basis on which the main commitments are established::
Comply with existing regulations.
Promote the responsible use of resources.
Manage waste by following the waste hierarchy model, prioritising waste prevention and avoiding waste disposal where possible.
Adopt measures to reduce the emission of greenhouse gases.
Actively work on identifying improvement opportunities.
Encourage staff through training and awareness initiatives so that they can actively participate in the application of these commitments.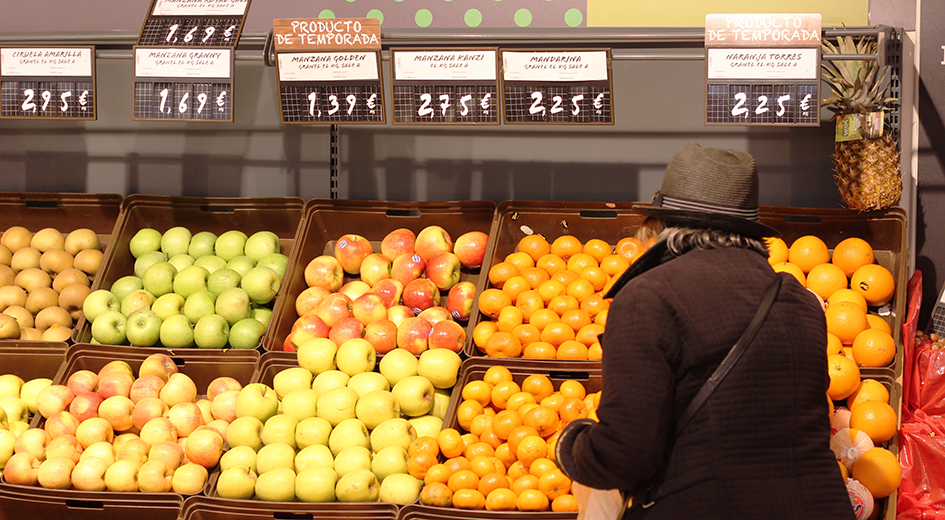 All of the above is under the premise of working toward continuous improvement and minimising the environmental impact of the Group's activity.
In order to achieve the objectives set out in each of these areas, the DIA Group has set up an Environmental Management system that is applicable to all of the company's facilities and activities.
Although the DIA Group's operations do not pose a serious environmental risk, the company's Risk Committee periodically analyses and monitors the incidents that may arise. No fines related to any regulatory infringement were recorded during 2017 (307-1).
End of main content